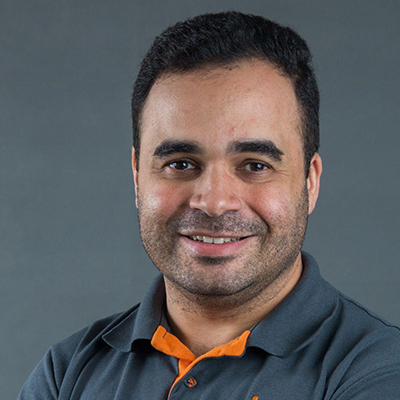 Julimar Lunguinho Mendes
Graduated in Computer Networks Technology and Post-Graduated in Network and Telecommunications Systems Engineering.
He has been working in the field of Telecommunications and data transmission since 2000.
Project Analyst at NIC.br, works in the area of Engineering and Network Infrastructure at IX.br, a project that promotes and creates Internet Exchanges Points that make up the Brazilian Internet.
He is also part of the PeeringDB admin team project that aims to facilitate the exchange of information related to peering.
---
Graduado en Tecnología de Redes Informáticas y Postgrado en Ingeniería de Sistemas de Redes y Telecomunicaciones.
Trabaja en el área de Telecomunicaciones y transmisión de datos desde el año 2000.
Analista de Proyectos en NIC.br, actúa en el área de Ingeniería e Infraestructura de Redes en IX.br, proyecto que promueve y crea Puntos de Intercambios de Tráfico de Internet que componen la Internet Brasileña.
También forma parte del equipo administrador de PeeringDB, un proyecto que tiene como objetivo facilitar el intercambio de información relacionada con el peering.