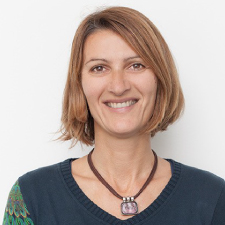 Michela Galante
RIPE
Michela Galante is a Project Coordinator for the RIPE NCC, working on interdepartmental projects for services such as RIPE Atlas, RIPEstat, K-root, DNSMON and RIS.
Michela represents the RIPE NCC at conferences to promote the use of technical tools such as RIPE Atlas and RIPEstat. She also collects feedback from, and provides support to, the users of these services and tools.
A native of Trieste, Michela has lived in Amsterdam for 18 years, joining the RIPE NCC in May 2013. Prior to this, she spent a decade in software development as a project manager.
———————————————————————————————————-
Michela Galante é coordenadora de projetos para RIPE NCC com ênfase nos projetos interdepartamentais para serviços como RIPE Atlas, RIPEstat, K-root, DNSMON e RIS.
Michela representa RIPE NCC nas diferentes conferências a fim de promover o uso de ferramentas técnicas como RIPE Atlas e RIPEstat. Também reúne as contribuições dos usuários desses serviços e ferramentas, a quem também suporta.
Michela nasceu em Trieste, mas há 15 anos que mora em Amsterdam. Foi nessa cidade que em maio de 2013 ela se juntou a RIPE NCC, depois de passar uma década na área de desenvolvimento de software como gerente de projetos.