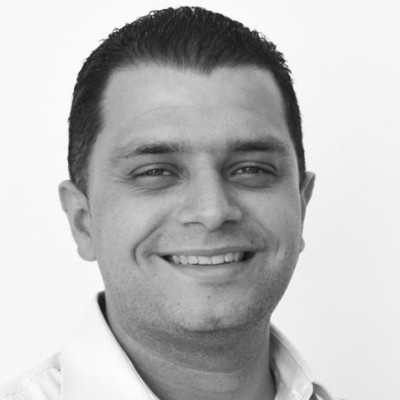 Mauricio Oviedo
Mauricio is CEO and founder of SOCIUM.CR, which supports different projects at regional and international level related to the creation and development of Traffic Exchange Points, deployment of technologies such as DNSSEC and RPKI, and implementation of international best practices in public and private institutions.
Mauricio is technology advisor for the Latin American and Caribbean Traffic Exchange Points Association LAC-IX, where he was previously a member of the Board of Directors, and now he is the region's point of contact for the international IXPDB database.
Mauricio has more than 15 years of experience in the area of ​​telematics, systems administration and cybersecurity. He is co-founder of the Costa Rica Network Operators Group. Previously, he served as Head of Information Technology / CTO of NIC Costa Rica, where he led for 6 years the technical team that manages the superior domain .CR, and projects of national impact such as the Neutral Traffic Exchange Point of Costa Rica (CRIX). He was the leader of the Infrastructure Working Group of the Internet Consultative Council of Costa Rica, and has participated in different working groups for national and international projects related to Cybersecurity, Education Network and others.
---
Mauricio es CEO y fundador de SOCIUM.CR, desde donde apoya diferentes proyectos a nivel regional e internacional relacionados con la creación y desarrollo de Puntos de Intercambio de Tráfico, despliegue de tecnologías como DNSSEC y RPKI, e implementación de mejores prácticas internacionales en instituciones públicas y privadas.
Es asesor de tecnología para la Asociación de Puntos de Intercambio de Tráfico de Latinoamérica y Caribe LAC-IX, donde anteriormente fue miembro del Directorio, y ahora punto de contacto de la región para la base de datos internacional IXPDB.
Cuenta con más de 15 años de experiencia en el área de telemática, administración de sistemas y ciberseguridad. Es co-fundador del Grupo de Operadores de Redes de Costa Rica. Anteriormente se desempeñó como Jefe de Tecnologías de Información / CTO de NIC Costa Rica, donde lideró por 6 años el equipo técnico que administra el dominio superior .CR, y proyectos de impacto nacional como el Punto Neutro de Intercambio de Tráfico de Costa Rica (CRIX). Fue líder del Grupo de Trabajo de Infraestructura del Consejo Consultivo de Internet de Costa Rica, y ha participado en diferentes grupos de trabajo para proyectos nacionales e internacionales en materia de Ciberseguridad, Red de Educación y otros.