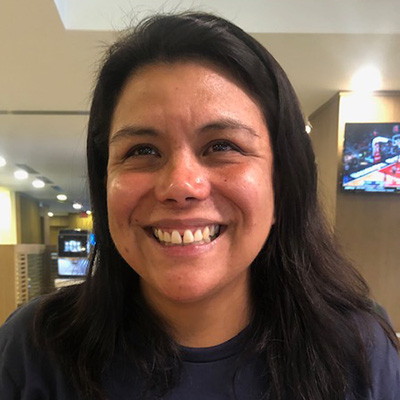 Talia Mares
Edge Strategy Manager @ Facebook
Talia is Edge Strategy Manager for Latam and the Caribbean for the Edge Team at Facebook, responsible for Facebook's Edge and Caching strategy in the region, partnering with Internet Services providers to provide the right Infrastructure to make the region more open and connected, improving Quality of Experience for tens of millions of People and enable them to share. Talia specializes in peering, interconnection and strategy.
Prior to Facebook, Talia served as Sales Manager and Sales Engineer for IP & Data Services in Sparkle and previously as Manager in Telefonica in the US and Peru. Talia is a graduate of Universidad de Lima, Lima, Peru with a Bachelor in Engineering and holds an MBA from University of Michigan, Ann Arbor.
---
Talia es Edge Strategy Manager para Latam y el Caribe para el equipo de Edge en Facebook, responsable de la estrategia de caching y Edge para la región, trabajando con proveedores de servicios de Internet para proporcionar la infraestructura adecuada para que la región sea más abierta y conectada, mejorar la calidad de experiencia para decenas de millones de personas. Talia se especializa en peering, interconexión y estrategia.
Antes de Facebook, Talia se desempeñó como manager de ingeniera y Ventas para servicios de IP & Data en Sparkle y anteriormente en varias funciones en Telefónica en los EE. UU. Y Perú. Talia es egresada de la Universidad de Lima, Lima, Perú con una Licenciatura en Ingeniería y tiene un MBA de la Universidad de Michigan, Ann Arbor.